Copy Cat Wendy's Chili
Have you ever ordered something at a restaurant and thought "I wonder how they made that?" or "I wish I could make that at home". Well now is your chance. A copy cat Wendy's Chili.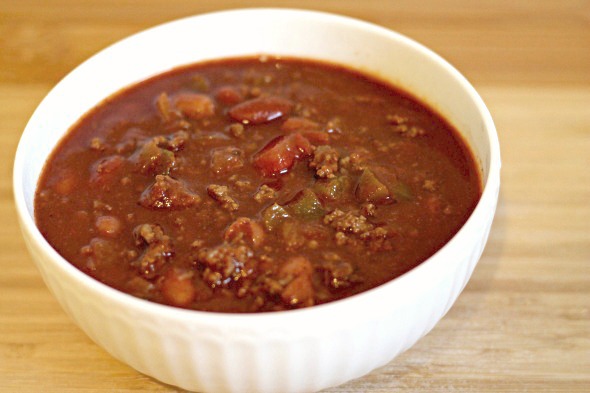 Ingredients
2 lb ground beef
1 onion, chopped
1 bell pepper, chopped
1 C chopped celery
1 46 oz bottle of tomato juice
1 29 oz can tomato sauce
1/4 C chili powder (more or less to taste)
2 tsp ground cumin
1 1/2 tsp garlic powder
1 tsp salt
1/2 tsp pepper
1/2 tsp oregano
1/2 tsp white sugar
1/4 tsp cayenne pepper
1 14.5 oz can diced tomatoes
1 15 oz can light red kidney beans, drained and rinsed
1 15.5 oz chili beans
Directions
In a large pot over medium high heat, brown the ground beef along with the onion, bell pepper and celery. Drain after cooking and return to the pot.
Add the remaining ingredients to the pot, mix well and bring to a boil. Reduce heat and simmer for 2-3 hours.
Enjoy topped with cheese and sour cream or crackers. Or you can enjoy alone. For one of our leftover chili nights, I cooked some elbow macaroni and we had chili mac. You can't go wrong with chili mac.
Enjoy
The Old Guy