Mom's Shell Macaroni and Cheese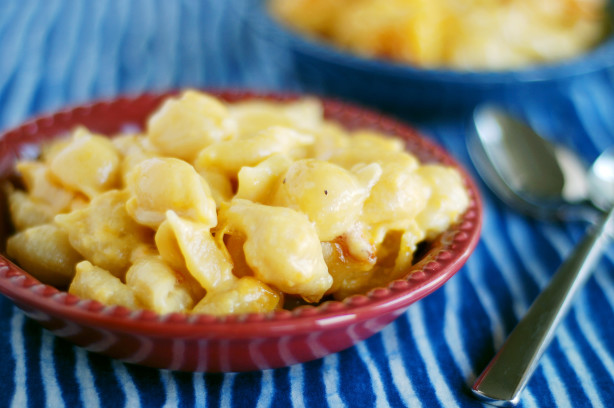 This is the ultimate comfort food to me .Mom's extra cheesy recipe for Macaroni Shells and Cheese!
Directions
Cook macaroni 10 minutes in boiling salted water.
Coat microwave safe casserole dish with melted butter.
Put cheese cubes, milk, and pepper in butter-coated, 2-quart casserole dish and microwave six minutes on medium power or until cheese is melted. Stir until it creates cheese sauce.
Add cooked macaroni to the cheese sauce. Stir until all macaroni shells are coated with cheese sauce.
Slice cheddar cheese into approximately 3/8" slices and insert slices into macaroni and cheese sauce mixture.
Bake at 350 degrees for 35 minutes or until browned.
Enjoy.
The Old Guy