Summer Picnic Pasta Salad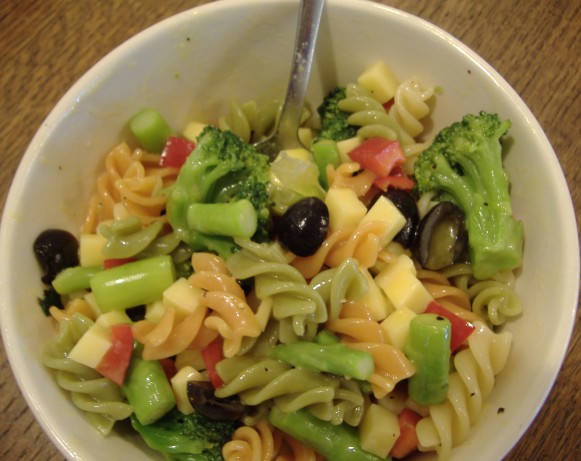 This delicious sweet and tangy pasta salad is just bursting with color. It's made with very little mayo, which makes it good for outdoor gatherings. Feel free to substitute 1 cup of any vegetable that you prefer (mushrooms, cucumbers, zucchini, or tomatoes all work well too)
Directions
Blanch broccoli and asparagus in boiling salted water, and plunge into ice bath to stop cooking.
Cook pasta until al dente.
Rinse with cold water and drain.
Toss pasta with chopped vegetables.
Mix first 5 ingredients of dressing, and slowly whisk in oil.
Season with salt and pepper to taste.
Toss dressing with pasta and vegetables.
Chill until ready to serve.
Enjoy.
The Old Guy